Welcome to Plumbing Circle!
Rated 9.9/10 by over 160 customers
Plumbing Circle is a company specialising in plumbing and all sanitary installations with over 20 years of experience.
- Plumbing, including emergency call out
- Sanitary
- Work of coordination
- We also have many contacts in many other trades
About Us
We work closely with all our clients to assist them in improving their properties whether it be a flat, house or office and we will even assist with existing DIY projects you may be planning or even embarked on.
The skills of our team have been tested to guarantee that our work is of a very high standard, professional and thorough.
Our methodology renovation has been applied to several hundred projects.
Our aim as a company is to always operate in a manner that has the client and the environment as our number one priority.
Please visit our twitter page by clicking here
Laurent Claude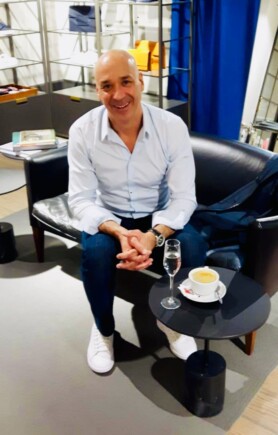 Hi – I'm Laurent Claude, Head Plumber at Plumbing Circle 🙂
I have carried out hundreds of projects and have been thoroughly checked and vetted by industry bodies such as check-a-trade.
Interviewed by Checkatrade
Insurance checked
ID checked
Address checked
References checked
Checkatrade standard signed
I hope to hear from you soon for a free quote!
"Great guy, great work, almost always available, and always in a good mood ==> you need to be saved? to fix your toilets? to renovate your bathroom? Go ahead, call him!"
"Very neatly done. Laurent takes the trouble to understand the issue and solves the problem. He is very good at fixing things. Does a neat job."
"Highly recommend! Laurent retiled our bathroom and installed a new shower. The quality of work and attention to detail is the best I've seen. He left the place spotless and cleaned up at the end of every day."
Main office
190 - 192 Kensington Park Road, London W11 2ES